Internal and external website optimization – a complex of services on SEO-site promotion in search engines. Both types of optimization are closely related.
That is why we recommend doing a full range of activities, designed to increase the attractiveness of the website for clients as well as for search engines.
We carry out a complete cycle of services for internal and external website optimization.
Specializing in SEO promotion, we are familiar with the nuances of search engines "from A to Z", capable of establishing all the processes in such a way, so that the result does not keep itself waiting.
SEO WEBSITE PROMOTION PRICE
SEO DURING THE CREATION OF THE WEBSITE
STARTING FROM
SEO FULL PACKAGE
STARTING FROM
Comprehensive job (On-site SEO + Link-building)
LINK BUILDING
STARTING FROM
The package does not include budgets
WHAT IS THE INTERNAL SITE OPTIMIZATION?
In simple terms, this is work specifically related to your resource – its appearance, content, the correctness of filling snippets, etc.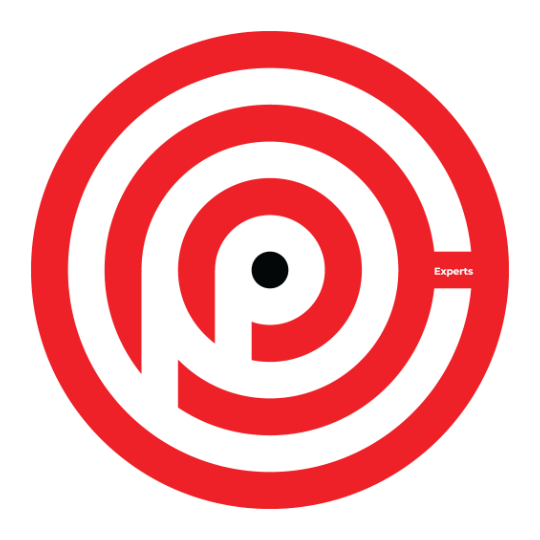 Internal SEO website promotion includes:
audit – initial, mandatory stage, during which fully analyzed the technical side, usability (usability), SEO-audit (semantic core, location of keywords on pages, etc.), marketing strategy;

the formation of a semantic core, LSI core. That is a key point because for each niche of business, region, and target audience semantics are selected differently.
If you are, for example, interested in website SEO promotion in Kyiv, it is important to consider the range of competitors, and their advantages, particularly in the capital;
studying proposals from competitors who provide similar services/products on the market. Carried out for proceeding with a correct, effective, and rational strategy necessary for site promotion in search engines;

creating high-quality, selling, informational, and advertising content that will appeal to the prospective customer, provide answers to existing questions, and also be recalled.
For purposes of content formation, the SEO requirements for texts, images, video materials, etc. must be taken into account. Texts have to be written "for human" and divided into structural units using labeled lists, tables, graphic data, etc.;
meta-data filling (title, description, keywords) for all pages without exception. This directly affects the delivery of your tenders in the search engine and also displays the content of the page which attracts the customer, and stimulates him to click the link for more information;

promotion of a site (building a reference database). This includes anchor, non-anchor, navigation, graphic links, etc. This enhances the usability of the website for everyone;

analysis of usability and behavioral factors. It is always necessary to compare many indicators: the time spent on sites, clickability of links and snippets, conversion, etc.
As we see, a skilled approach to the creation, design, and content of the website plays an enormous role in the overall marketing strategy. It is your site that represents the company in the Internet space. And we'll make sure the face is presentable, credible, and interactive.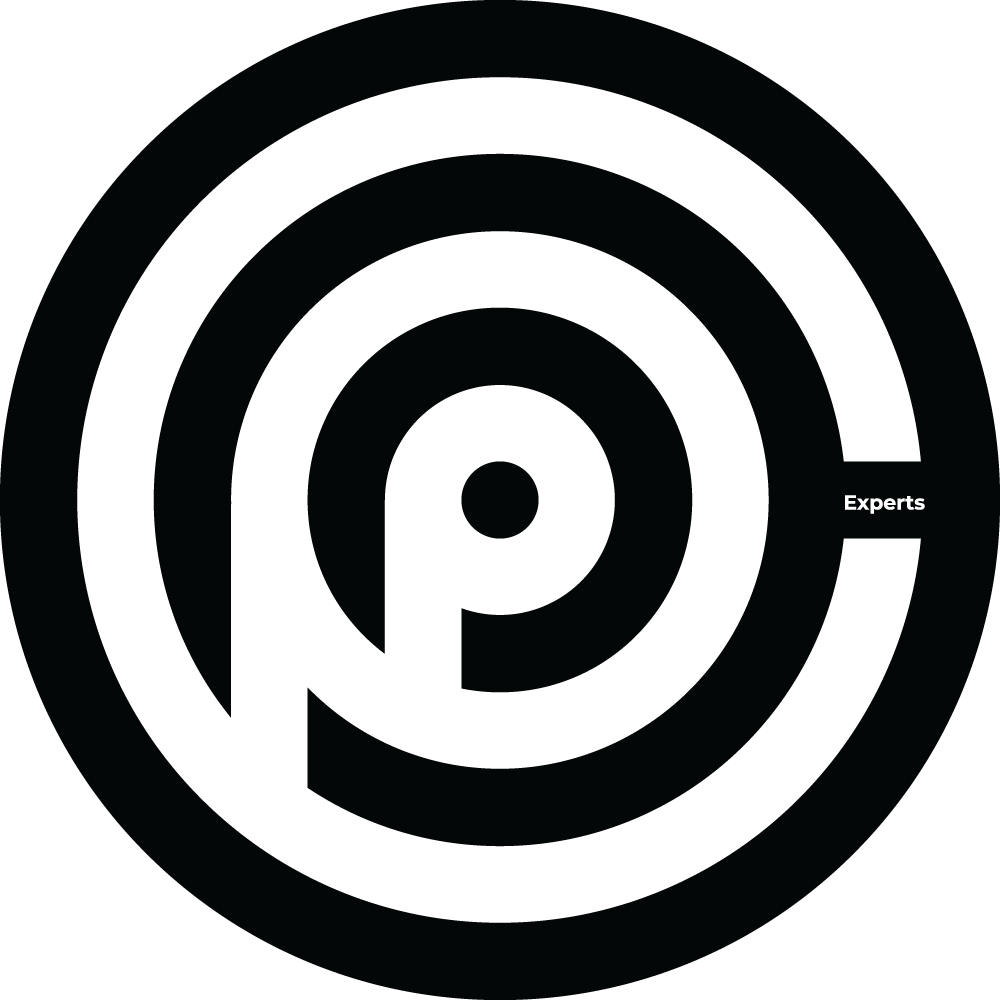 WHAT IS THE EXTERNAL OPTIMIZATION OF THE SITE?
Website promotion (Kyiv or any other city – doesn't matter) requires more than active work on the resource itself.
We always pay great attention to the relevance of the website in search engines, the formation of brand credibility, and brand awareness.
External optimization of a website is always connected with internal work. Search engine website promotion will be effective only when all actions have been implemented at the appropriate level.
EXTERNAL SEO PROMOTION CONSISTS OF:
Analytics – clarifying the reasons for insufficient ranking of the site in search engines, finding ways to increase the relevance of the resource;
Website presentation to price aggregators – sites-catalogs, where the client can get acquainted with similar offers from companies and decide to purchase a product/service from a specific supplier;
Crowd marketing and link building – buying links on exchanges, as well as building a link base on sites donors with high relevance;
PR enhancement in search engines. Also needs a holistic approach, since quality content is needed and includes previous points;
Setting up contextual advertising. Consists of search and thematic promotion.

WHO NEEDS INTERNAL AND EXTERNAL SITE OPTIMIZATION?
As you can imagine, for everyone without exception.
If you have been on the market for a long time, earned your "name", and you are loved and recognized then the task is to maintain your own authority and attract new customers and partners.
If your brand is young, you need to win your position in the selected segment, to develop a customer base.
In any case, business development is a continuous process. As a result, the CEO will also be promoting the site on an ongoing basis.
The main thing is that you work with real professionals who will help to achieve the expected result.
The price of promotion of the site in Kyiv and other cities may differ. It all depends on the ongoing set of works, strategies, and tasks.
The cost of promotion and optimization is formed from many factors: attraction of required specialists, link purchase, completion of the technical side of the site, design works, etc.
Do not doubt that SEO promotion of your website – one of the crucial aspects to ensure the further development of your business.
Being our client you can be assured that we implement all effective methods and instruments to reach your goals.
WE ARE TRUSTED BY
We have made many successful advertising companies for famous brands in Kyiv.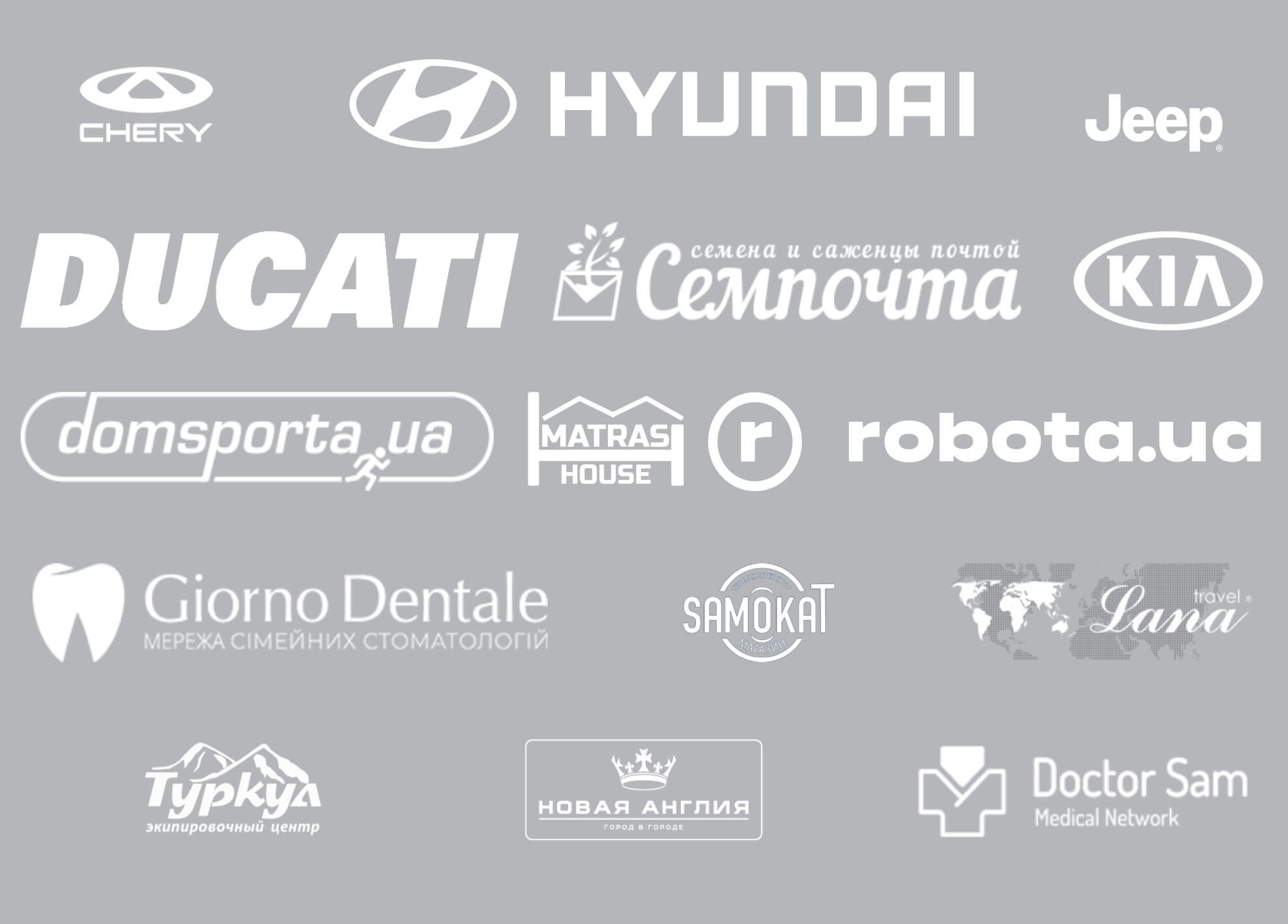 More leads and more sells with the same budget
With PPC Experts only
Order contextual advertising right now.
Leave your message and our managers will contact you shortly.